Sustainability is an increasingly important topic of the 21st century. One possibility of sustainability is upcycling, which has emerged from recycling. The special thing about upcycling is that something used that no longer has a purpose is transformed into something new that is reused.
In the following three short stories I would like to show that there is not only one possibility or reason for upcycling, but that there are probably countless types of upcycling.
The classic! Build a bed from a few pallets. But I didn't want to make it that easy. My goal was a portable pallet from which the tree would come out visually and haptically. So I grabbed disposable printer paper pallets with special dimensions, lassur, brass brushes and sandpaper.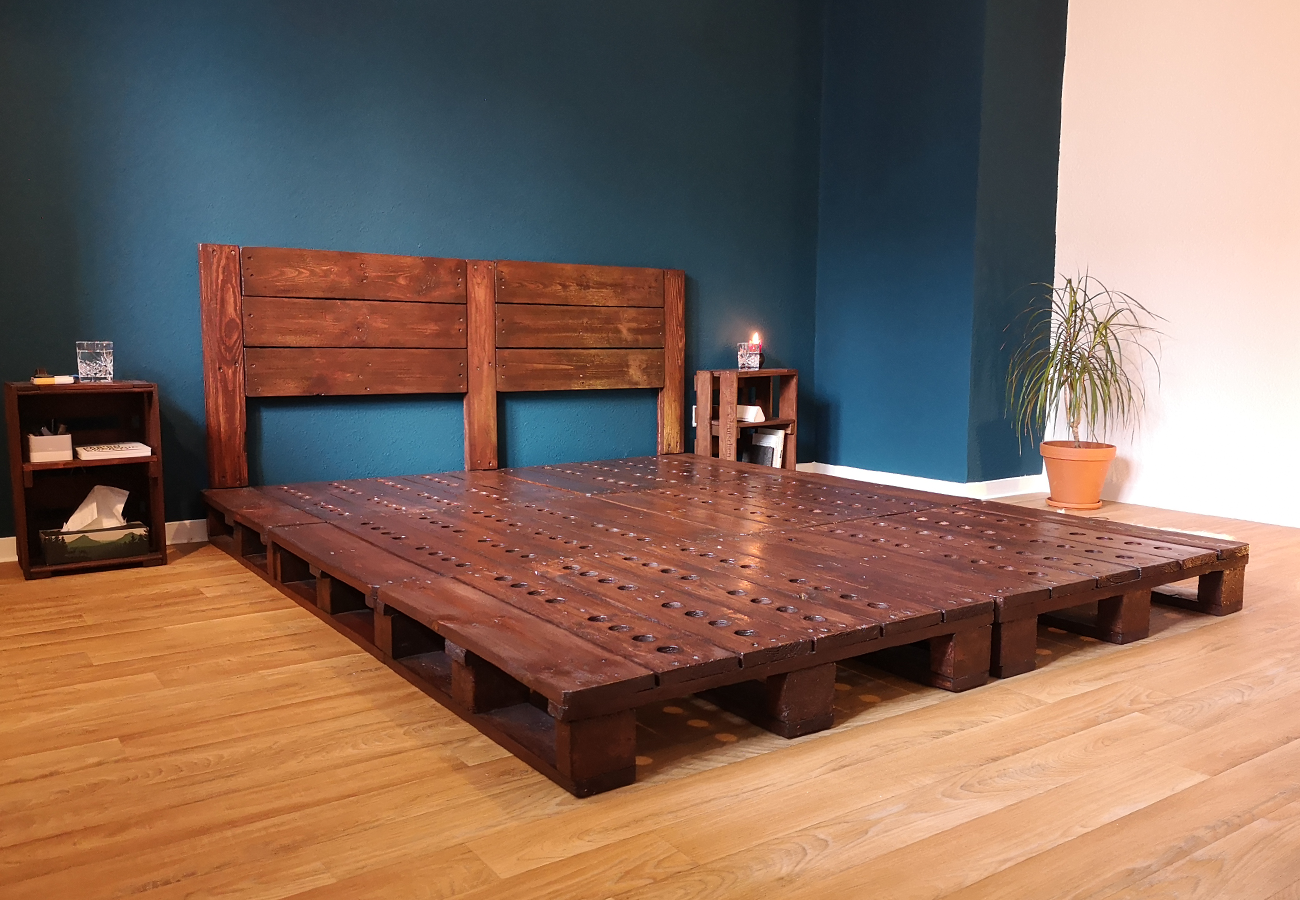 Each pallet has been completely sanded to remove splinters. The surfaces and the back wall were brushed to emphasize the grain. Holes were also drilled in the pallets to allow the madrasah to breathe. One pallet was even cut in half and reassembled as a back wall. Everything was then glazed and varnished in rosewood colour to protect the wood from moisture and scratches and to make the wood stand out in more detail. Ready is the 2m*1,6m pallet bed.
An Upcyle product does not always have to be created from a pure desire for a new "object" – sometimes it results from the situation alone. One of them are my modified Pioneer headphones. Due to an accident, my old headphones broke on the bracket bar, so they couldn't be repaired even though the sound worked.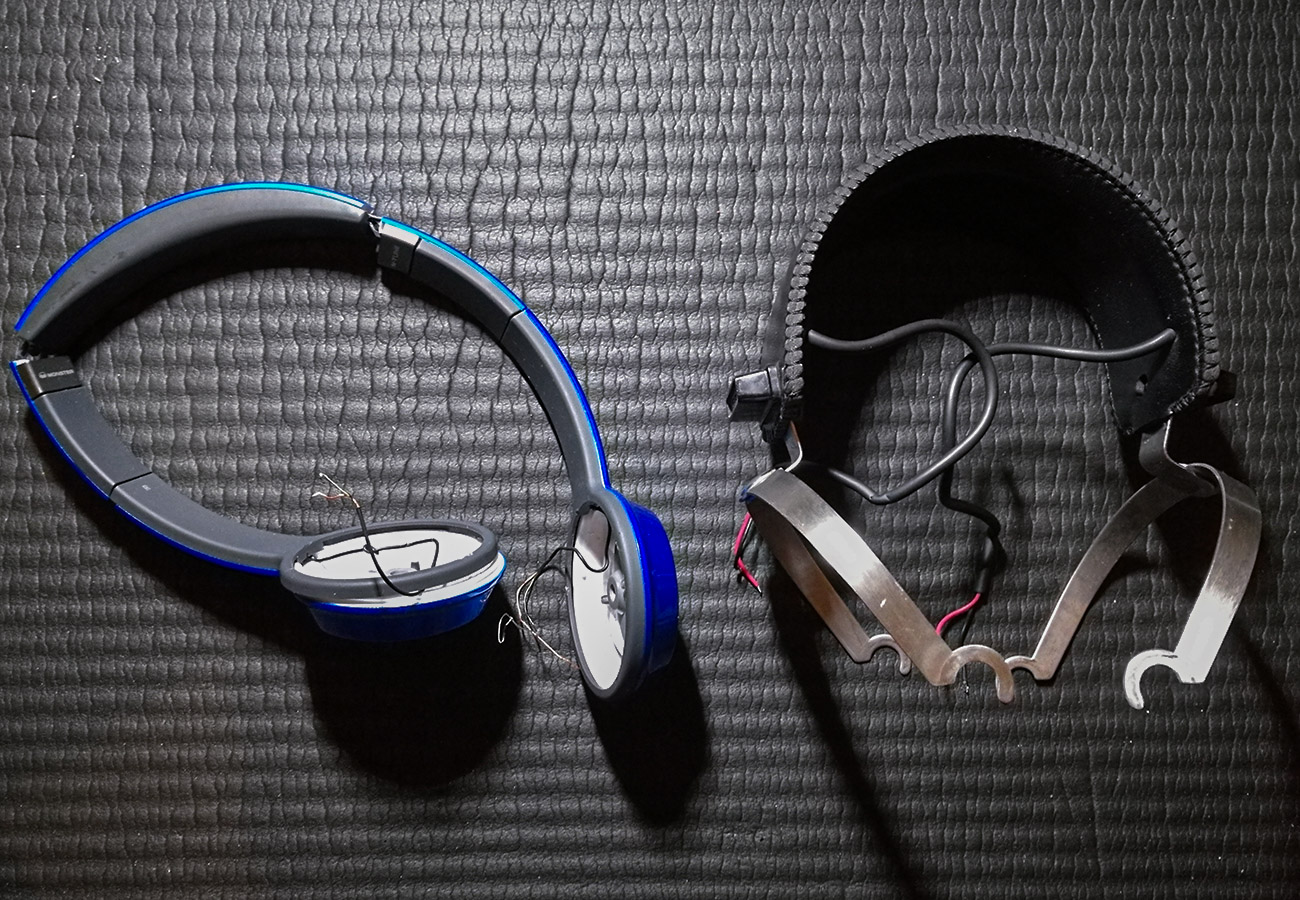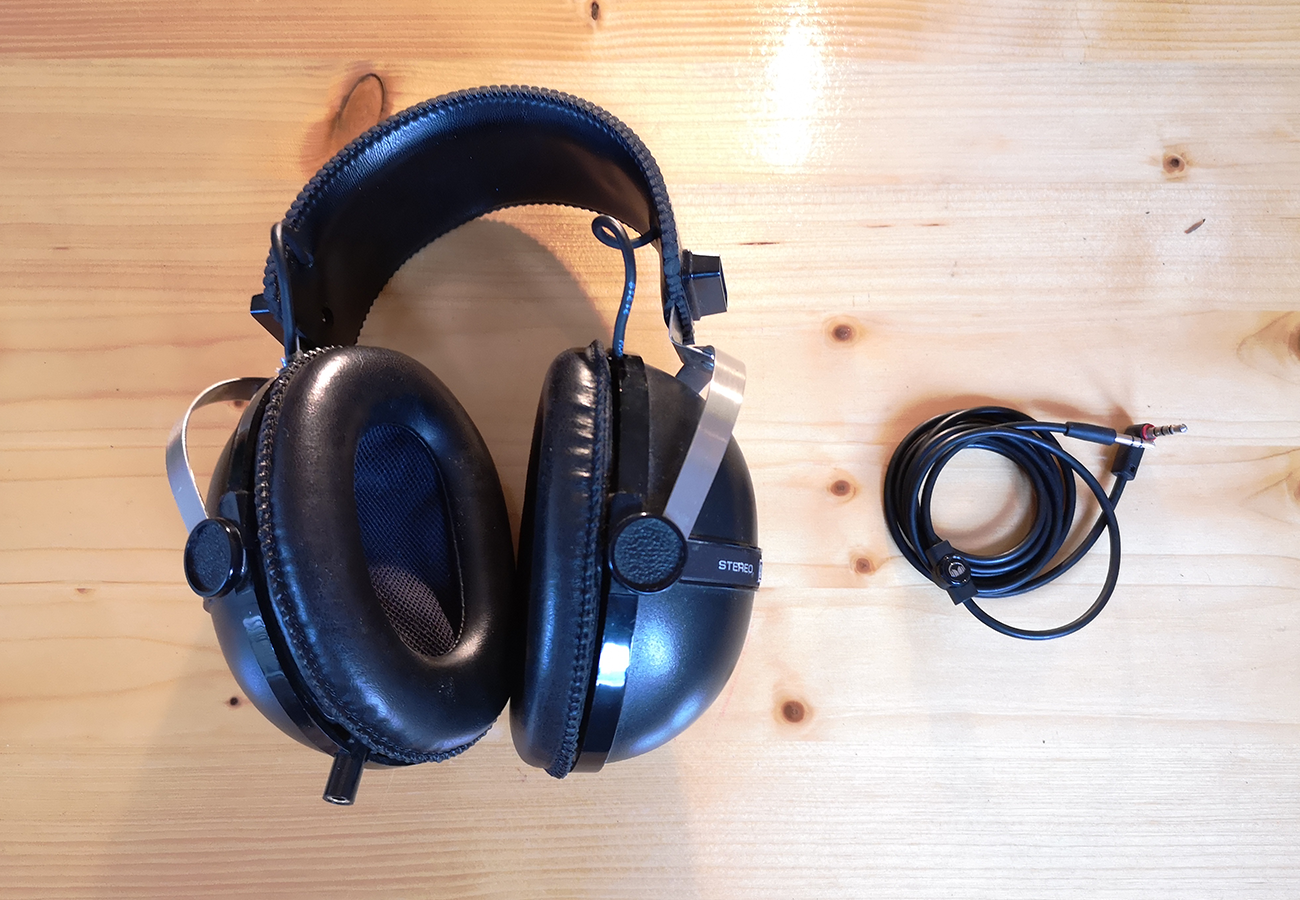 Giving up headphones was out of the question, so I looked for defective headphones with vinatge shame, which I could breathe new life into with a rich sound. A little screwing, gluing, soldering later and the old pioneers are no longer just chic to look at, but now also give the ears modern sounds.
It can sometimes be very simple, especially when the materials are placed in front of the feet. A few old wine boxes from the basement, wooden boards which were delivered by the forwarding agency as packing material, some residual glaze and a few nails.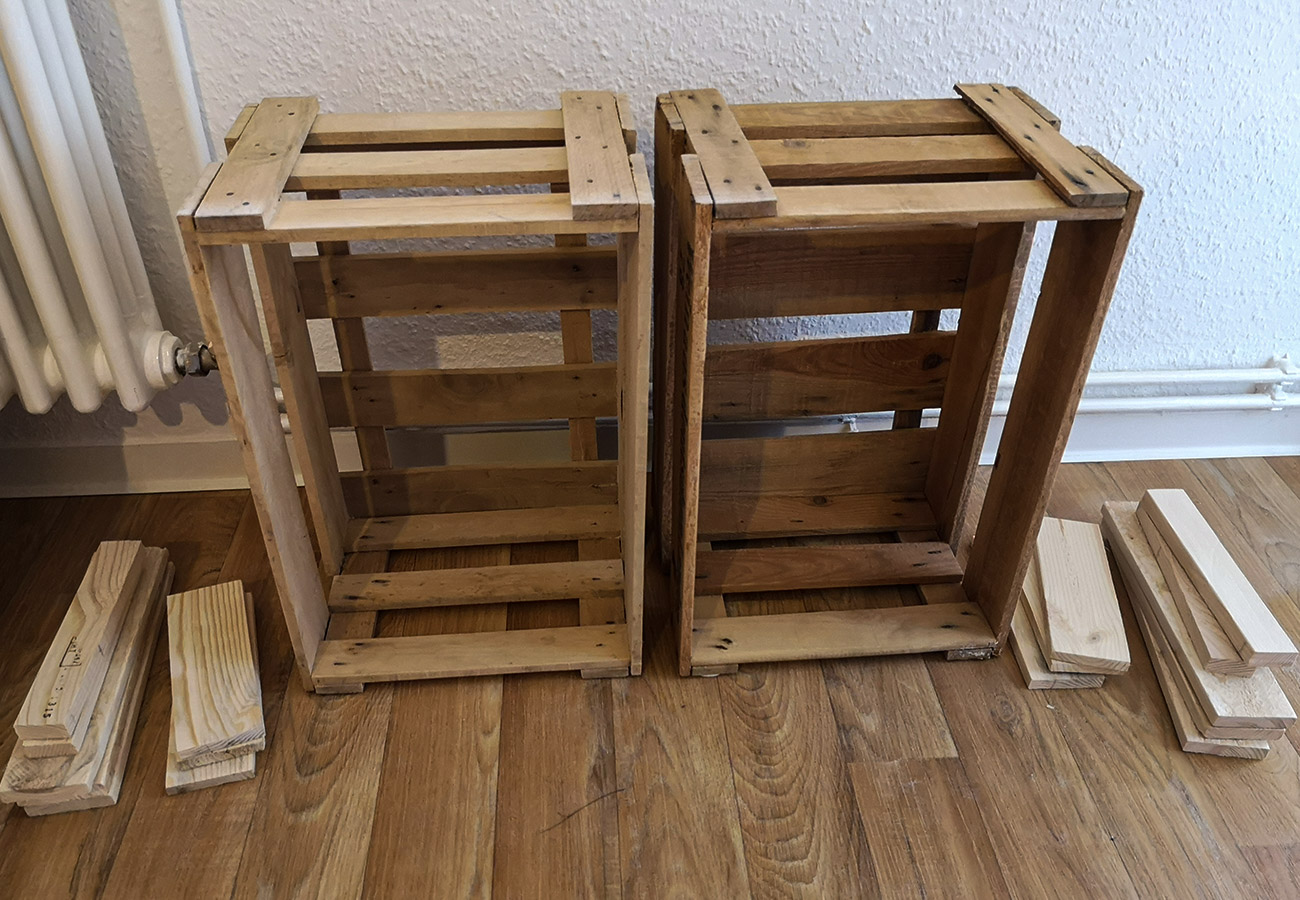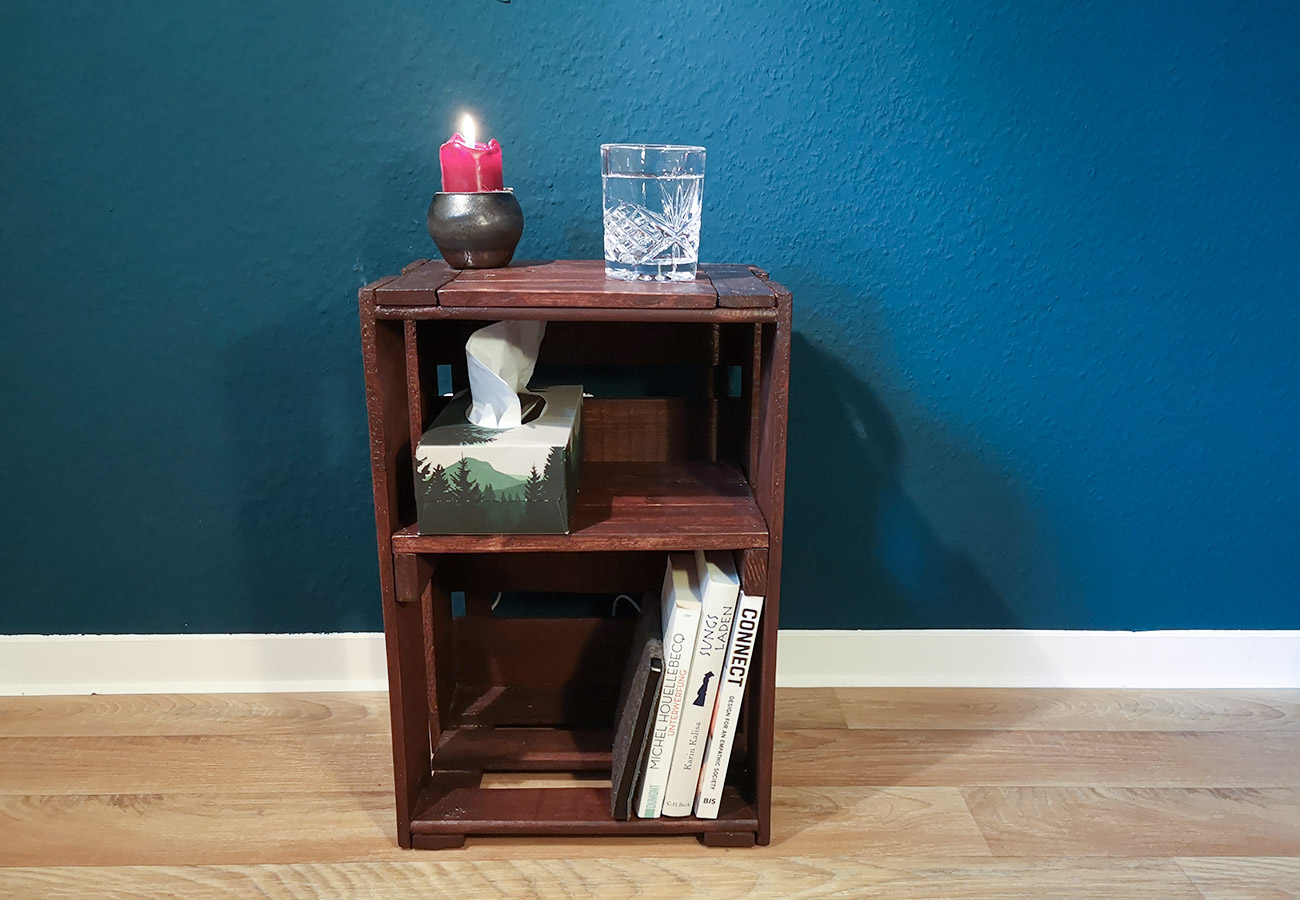 With wood, there is no way around sanding, so you won't catch splinters. The boards were sawn into pieces and the thickness was adjusted to the boxes. Now all boards and the boxes were varnished to protect them from moisture and scratches. Finally the boards were nailed in the right place. And suddenly you have a bedside table or even two.
These projects are deliberately strongly summarised here and only presented in documentary form. The most important thing for me is the message.
Whether you do it on a whim, spontaneously out of necessity or simply because you have the material, there is always a reason why you can start upcycling. In my opinion, everyone has the potential to try out upcycling and win over in their own way. You just have to make the decision to throw away old, used material from home, but to think about what you could do with it. Maybe it helps to see the world a little more like LEGO, every object is not just a LEGO brick, but consists of many individual pieces that just need to be put back together again.