EASE Collaborative Research Centre
Everyday Activity Science & Engineering (EASE) is a Collaborative Research Centre at the University of Bremen. EASE investigates how human tasks can be performed by robots. But to understand exactly what EASE is all about, take a look at the EASE website. My task at EASE was to design this website from the beginning. For these I got a concept for implementation, but I also had the opportunity to bring my own ideas into this concept.
My main task was to design and implement the EASE website. This included creating a responsive layout that works well with desktop and mobile devices, but also allows new developers to easily insert content for EASE. My tasks were not only the implementation of front pages or the blog, I also wrote tutorials for prospective developers of the site and also authors of the blog.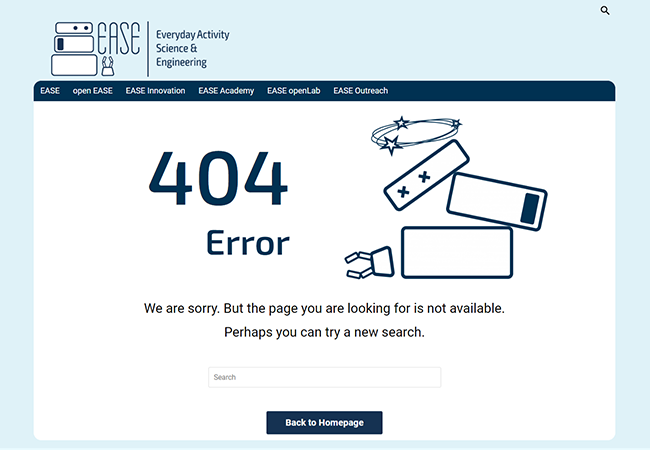 I also had the chance to let my creativity flow freely and so I was able to design some pages according to my ideas about the topic. For example i creaded the 404 Error page and Fall School 2019 page based on my design expression. My ideas could also be applied to elements like the mobile menu bar.