Supporting Restaurant in the pandemic
The Corona pandemic has hit the catering industry particularly hard, including my father, who is self-employed with two restaurants. So it was clear that I would support him with my skills. Since the pandemic, I have therefore been doing social media marketing, designing graphics for the restaurants and communicating the messages my father wanted.
During the corona pandemic, spontaneous decisions had to be implemented. These included adapted menus, changed opening hours, hygiene regulations and the newly introduced delivery system. To communicate this to the guests and at the same time offer security, I designed and printed the innovations that were important to them as flyers. These were distributed throughout the region and displayed in the restaurant.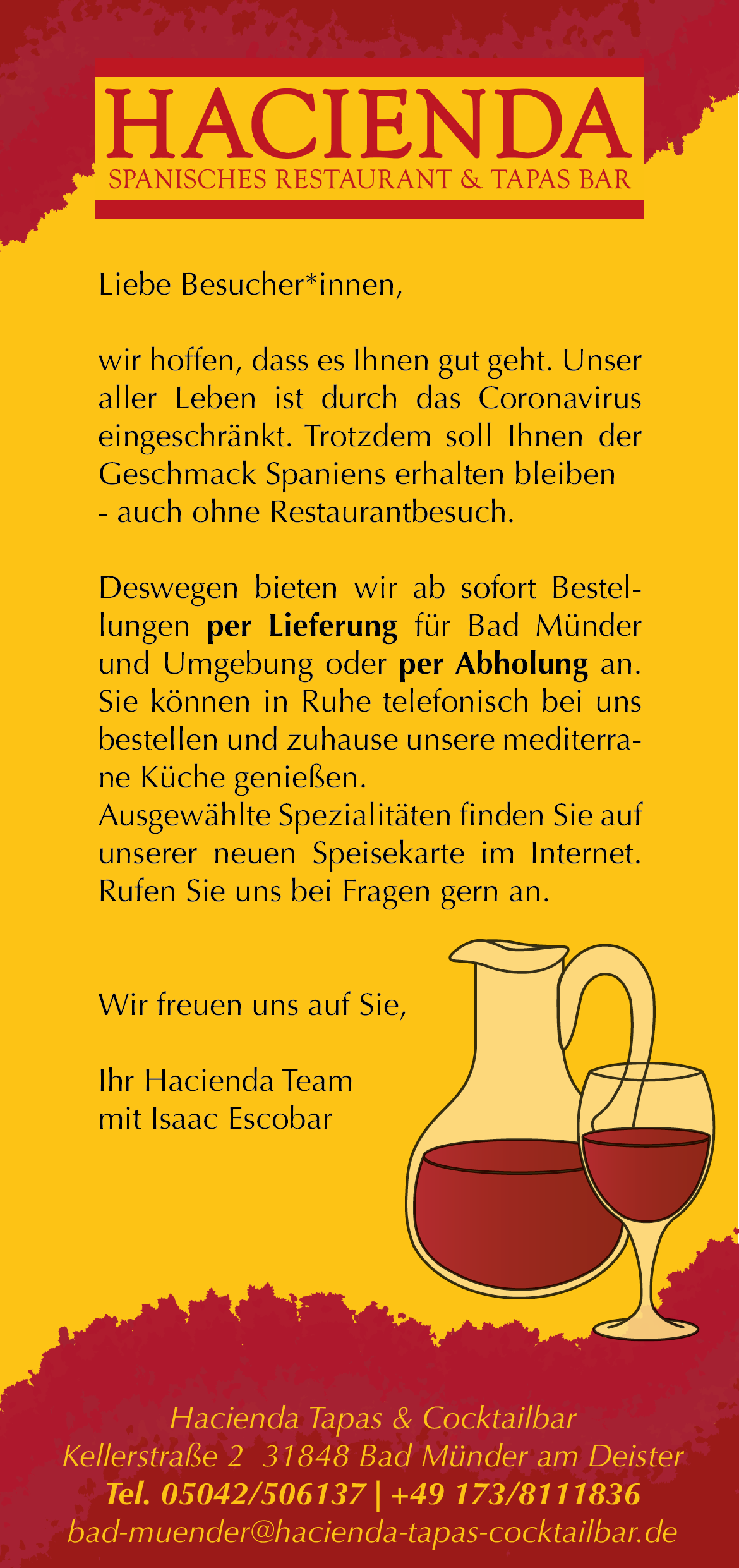 In particular, communication to guests on social platforms such as Facebook and Instagram has become even more important. So the contributions I designed are a building block on the way through the pandemic to strengthen the relationship between the guests and the restaurant. In addition, I have also graphically implemented the special campaigns planned by my father and communicated them on social media channels. I have also contacted regional hospitals to enable food donations to the wards by my father.

The pandemic is not over yet and so I continue to support my father where I can.